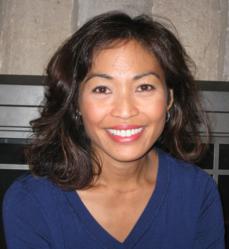 (Vocus/PRWEB) April 07, 2011
Diagnosed with a rare form of aggressive thyroid cancer and told shed never again be able to continue her passion of signing, Anna Warner turned to what she knew best: Lipstick. 'My Lipstick Journey Through Cancer: A Journey of Faith and Finding the Right Shade' shares Warners humorous, inspirational and intimate account of a three-year battle with cancer, beating the odds, and regaining her voiceall while making frequent visits to the cosmetic counter.
Thyroid cancer, which affects about 45,000 people per year, is diagnosed twice as often as it was in 1990 and affects women three times more often than men.
A professional singer who has sung at weddings, minor league baseball games, the Detroit Lions chapel and in her community church, Warner was crushed by her physicians prediction that thyroid cancer would permanently damage her vocal chords. Not one to give up, Warner used the power of positive thinking, and her lipstick inspirations, to overcome her diagnosis. While cancer did damage one vocal chord and partially paralyze the other, Warner is successfully rehabilitating her voice.
As Warners treatment progressed with multiple surgeries and radiation, she regularly sent emails to family and friends on progress and setbacks. These emails, along with descriptive vignettes of each stage of the process, are included in the book. Each chapter has a correlating color of lipstick that Warner wore to match her emotions at the time, and tips on how to wear each shade.
Warner is a self-proclaimed cosmetic junkie, having tried almost every brand at every price point. Ive tried to move my addiction to eye shadow, mascara or eyeliner, but it always comes back to lipstick, says Warner. I buy lipstick with any mood shift I have.
Over her three-year struggle with thyroid cancer, Warner collected over 50 tubes of lipstick and lip gloss. After being laid off after radiation, she chose YSLs Golden Gloss #14. After having to quit her next job due to side effects of her cancer, Warner chose Laura Merciers Brown Plum. Her favorite shade is Bobbi Browns Raisin.
Its about staying positive and finding humor during a difficult time, being thankful for every day, and letting even the smallest thinglike choosing the right lipstick shadebring a little joy to a situation, says Warner. Your voice is a blessing, and breathing is a miracle. Use your voice to speak up, and choose your words wisely.
About the Author:
Anna M. Warner graduated from Western Michigan University with a degree in biomedical science and chemistry. She has been a professional singer for several years, and enjoys music, theater and lipstick-hunting. Warner is an advocate of thyroid cancer awareness and patient advocacy. 2011 marks her first year of being cancer-free. Learn more at http://mylipstickjourney.com/.
###