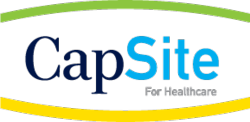 Burlington, VT (PRWEB) June 29, 2012
CapSite announces the release of the 2012 U.S. Revenue Cycle Management (RCM) Study. The study is the most recent in a series of CapSite strategic industry reports focused on the RCM market. The study represents unique Voice of Customer (VOC) insight from more than 390 hospitals on the market opportunity and vendor market share across the U.S.
The objective of the 2012 RCM study was to assess how the HITECH Act focus on stimulating the adoption of Electronic Health Record (EHR) and Health Information Exchange (HIE) solutions combined with the delay in the ICD-10 compliance deadline is impacting the RCM market.
Our study clearly shows an active RCM market over the next 24 months as more than 20% of U.S. hospitals will be replacing their core RCM solution while another half will be investing in upgrades of their current core RCM solution.
Additionally, we found that Patient Insurance Eligibility Verification and Coding solutions are at the top of hospitals bolt-on RCM solution shopping list. says CapSite Sr. VP and GM, Gino Johnson.
The study includes visibility into U.S. hospitals: