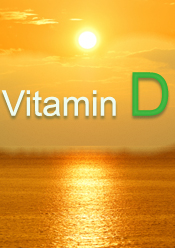 (PRWEB) April 04, 2012
Natural health and wellness products provider, True Healthy Products is now offering a new organic Vitamin D supplement. The fast acting organic supplement may be the key to improve seasonal allergy sufferers according to recent studies.
For product information of organic Vitamin D, view: http://www.truehealthyproducts.com/vitamin-d
Several studies suggest that having an adequate amount of vitamin D may assist your body by reducing the risks of upper respiratory infections by 90%. The white button mushrooms in the companys vitamin D supplement may assist the body by possessing anti-inflammatory properties that assist the body with illnesses ending in itis, such as bronchitis, arthritis, sinusitis, tendonitis etc.
Dr. Fuad Baroody, MD, pediatric head and neck surgeon at the University of Chicago, and lead investigator, in an interview with Medscape Medical News says, "Just giving vitamin D on top created a significant drop – almost a 50% drop…The magnitude is impressive, actually. If that is duplicated in a big trial, it would be pretty spectacular." – Medscape Medical News, from an article, Oral Vitamin D Boosts Intranasal Steroid Effect in Rhinitis by Kate Johnson
True Healthy Products brought the new organic vitamin D supplement to their product line in early 2012 to offer more natural allergy remedies. The 100% organic Vitamin D, according to the manufacturer, is a superior, more potent form of supplementation than many over the counter varieties due to the fact that it is all natural. All natural supplements are more readily and quickly assimilated by the human body, with little to no by-product, and no leftover toxins that the body is unable to process.
True Healthy Products, in addition to offering the new organic Vitamin D supplement has released several new all natural products for 2012. For more information on other healthy products offered by the company, please visit them online at http://www.truehealthyproducts.com.
True Healthy Products, LLC

2460 N. Courtenay Pkway, # 210

Merritt Island, FL 32923

888-400-2920
Find More Johnson And Johnson Press Releases